What are Provincial Nominee Programs (PNP)? Our team receives this question often, so we decided to write about it to better explain what PNP offers.
For skilled workers who wish to move to Canada, the Provincial Nominee Programs are a popular option. PNP allows Canadian provinces and territories to nominate individuals who want to immigrate to Canada and are interested in settling in a specific province. There are over 80 provincial immigration streams that are designed to attract workers, graduates and business people. Each program is designed to respond to the provinces' labour force needs. All provinces are included in the program except for Nunavut and Quebec. Quebec has its own authority to determine the selection criteria for economic immigration. PNPs are often a popular option because they can be the EASIEST PATHWAY TO CANADIAN PERMANENT RESIDENCE.
PROVINCES AND TERRITORIES
To meet their economic and population needs, all provinces and territories operate their own Provincial Nominee Programs (PNPs). However, the program requirements and application procedures vary greatly between provinces, so if interested consult each of the provinces to determine your eligibility.
STEP-BY-STEP GUIDE TO APPLYING TO A CANADIAN PNP
Find the PNP that is right for you: Consult the list of provinces and territories on the previous slide to determine where you would like to immigrate. Make sure to check the requirements for each PNP to determine your eligibility.
Apply to your chosen PNP: Submit an application directly to your chosen province or territory.
Obtain a Provincial Nomination certificate: If your application is successful, the province or territory will nominate you to apply for Canadian permanent residence.
Submit your application for permanent residence: Apply to the Canadian federal government for permanent residence. If the PNP you choose is aligned with Express Entry, you can do this online. In that case, you must submit a paper application.
PERMANENT RESIDENCY THROUGH PNP
There are two main ways to get permanent resident status through the Provincial Nominee Program: the "base" programs and the "enhanced" programs.
The base programs
The first option is the "base" program. This is when the applicant applies directly to a PNP stream. The province will then ensure that the application meets all the eligibility criteria for that stream. If you meet all the criteria, the province will then issue a letter of nomination to the applicant and the applicant can then apply for Canada Immigration, Refugees and Citizenship for permanent residence.
The enhanced programs
The second option is the "enhanced" programs, which are aligned with the federal Express Entry application management system. An applicant who is eligible for an Express Entry-managed program, such as the Federal Skilled Workers Program (FSWP) and the Federal Skilled Trades Program (FSTP) can increase their chance of an Invitation to Apply (ITA) by obtaining provincial nomination.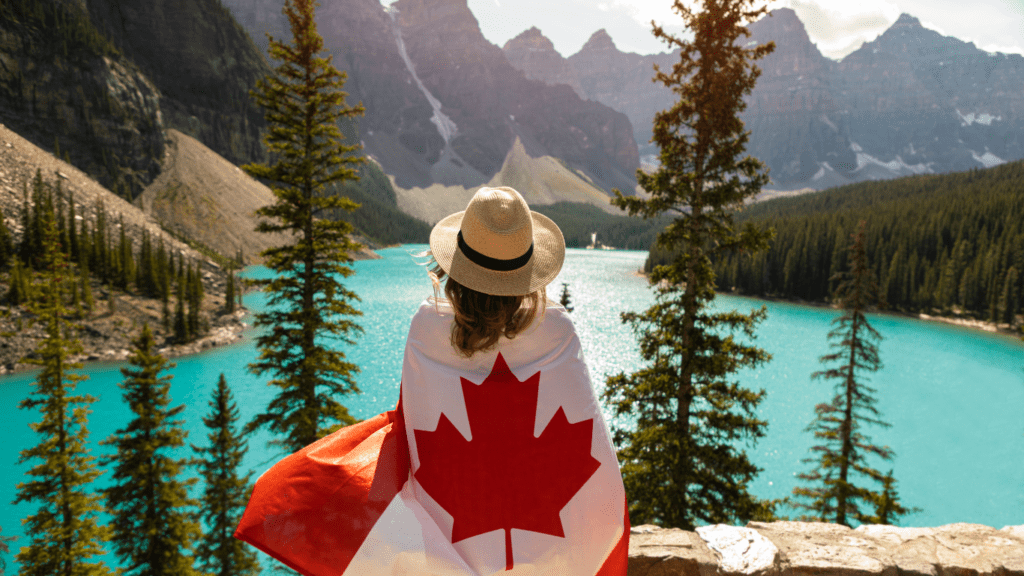 HOW TO APPLY THROUGH THE EXPRESS ENTRY PROCESS
Create an account and submit an Express Entry profile.
Apply to an Express Entry-aligned PNP
Receive an Express Entry stream nomination
Confirm the Express Entry on your profile and receive 600 additional points
Wait to receive an invitation for permanent residence
Apply for Canadian permanent residence through the Express Entry system
CAN I IMMIGRATE THROUGH A PNP WITHOUT A JOB OFFER?
PNP Canada selects internationally skilled immigrants with appropriate levels of education, experience and language skills in order to meet the demand for local labour and contribute to the betterment of the province. It is important to know that not all provinces nominate immigrants without a valid job offer from a local employer. There is a long list of PNP Canada that will only invite candidates having an LMIA (Labour Market Impact Assessment) approved Job offer. There are, however, entry streams under the PNP Canada which are not only popular with prospective immigrants but also have minimal eligibility requirements. These provinces shall consider your age, education, skills and language ability criteria and do not require you to hold a job offer letter.
Provinces like Saskatchewan, Manitoba, and Quebec offer non-Express Entry-aligned provincial nominations to skilled workers without a job offer.
ELIGIBILITY FOR A CANADIAN PNP
If you have a connection to a province or work experience or skills that are indicated as in demand, you may be eligible for a Canadian PNP.
As with most economic immigration programs, young applicants who possess strong language skills, high levels of education, and skilled work experience are better suited to succeed.
The ideal PNP candidate is one that has work experience and skills that help a province respond to the labour market or demographic needs. Other factors that may increase one's chances include:
Strong ties to the host province (ex. previous work experience, job offer, previous studies, family)
Work experience in an in-demand occupation
Strong English proficiency
Proficiency in French
Almost all PNPs require candidates to take a designated French or English language exam to demonstrate their proficiency in one of Canada's official languages. If your plan is to migrate to a particular province, then checking for the language requirements for the program you are interested in is important to determine what level of language proficiency is required.
DOCUMENT REQUIREMENTS FOR PNP
Candidates must provide documentation that shows their eligibility for the Provincial Nominee Program (PNP) they are applying for. Most provinces typically require:
Language results;
Educational credential assessment (ECA) reports;
Proof of work experience;
Proof of settlement funds;
Civil documents; and
Status documents
Many PNPs also require proof that the candidate intends to reside in their province when they are nominated. Other required documents will depend on the program you are applying under.
PROCESSING TIME FOR PNP APPLICATION
Processing times for nomination applications vary from one province to the next, but it usually takes a few months. Applying for Canadian permanent residence through a PNP program is a two-step process.
First, you must apply to the province. Once that has been approved, you are then to submit your application to the federal government. Only the federal government can grant you Canadian PR. The processing time for your permanent residence application will depend on whether you submitted a 'base' or 'enhanced' PNP application.
We hope this article has been able to answer major questions with regard to the Canadian PNP.
Contact us at +234 809 778 0624 to start your PNP application to Canada
See also: Canada's Atlantic Immigration Program for Immigrants